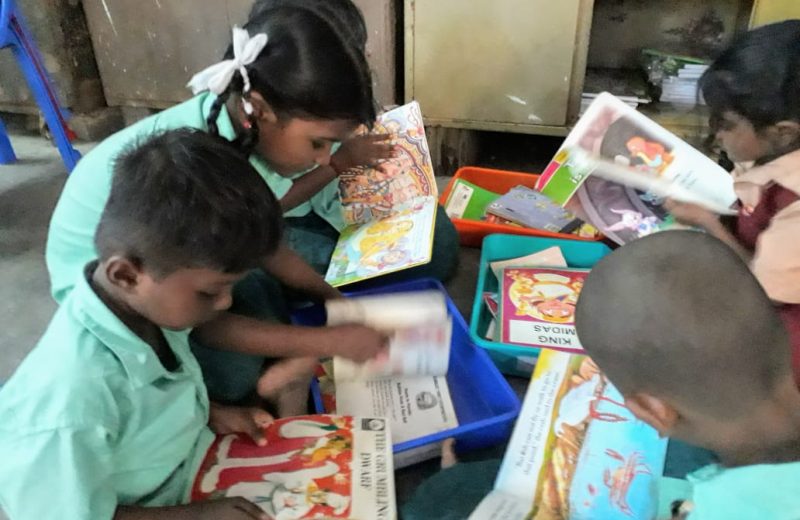 Unsuccessful
Books and Learning Materials for children
Deepam provides custom worksheets / books for children to help them effectively utilise the weekly Deepam classes. These sheets and workbooks are tailored for the children, based on an evaluation that we conduct. Every Deepam session has a planned curriculum that is prepared by volunteers.
Your donation will help in procuring the learning materials, worksheets and books for children.
Deepam is active since 2008 and organises over 30 class sessions at each school, every year. Over 2500+ children have benefited from Deepam classes since 2008. We publish
 an Annual Report
 on our website, that gives all the details of work done for the year and the financial details for accountability.
All the money donated is spent directly on activities that benefit children. There is no administration expense at Deepam, since all the work is done by volunteers.
Donations to Deepam Charitable Trust are eligible for exemption under Section 80G of Income Tax Act, 1961.
If you have any questions, please email 
[email protected]
 and we will be glad to answer.
NV
Naveen Venkateswaran
₹3,000.00
NK
Narain Kalicharan
₹600.00
VS
Vasudevan Sundaresan
₹6,000.00
SV
S.PRANAVA VARSHAN
₹3,000.00
PM
Priyadarshini M
₹10,000.00
MP
ManojVivek Palanisamy
₹200.00