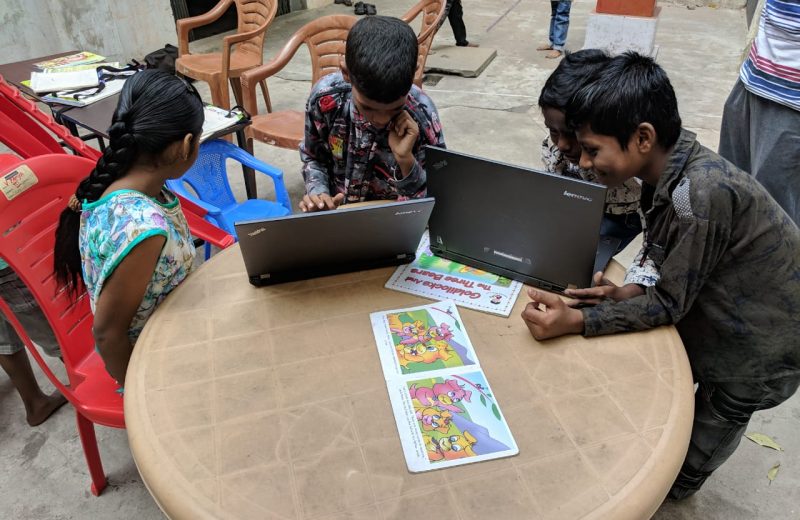 Unsuccessful
Computers for Schools
Computers have become an extension of us, humans. Access to computers and computer skills have become a basic necessity for the current generation to succeed. To help the children become familiar and learn computer skills, Deepam is working to ensure that every class we teach has atleast 5 laptops. This way, each students gets to use the computers hands-on and learn.
Your donation helps in providing the laptops to children and help them learn the basic skills.
Through the support of donors, Deepam has donated over 50 laptops to schools since 2008. We publish 
an Annual Report
 on our website, that gives all the details of work done for the year and the financial details for accountability.
All the money donated is spent directly on activities that benefit children. There is no administration expense at Deepam, since all the work is done by volunteers.
Donations to Deepam Charitable Trust are eligible for exemption under Section 80G of Income Tax Act, 1961.
If you have any questions, please email 
[email protected]
 and we will be glad to answer.
PM
Priyadarshini M
₹10,000.00
SA
Sangavi Aruswamy
₹3,000.00