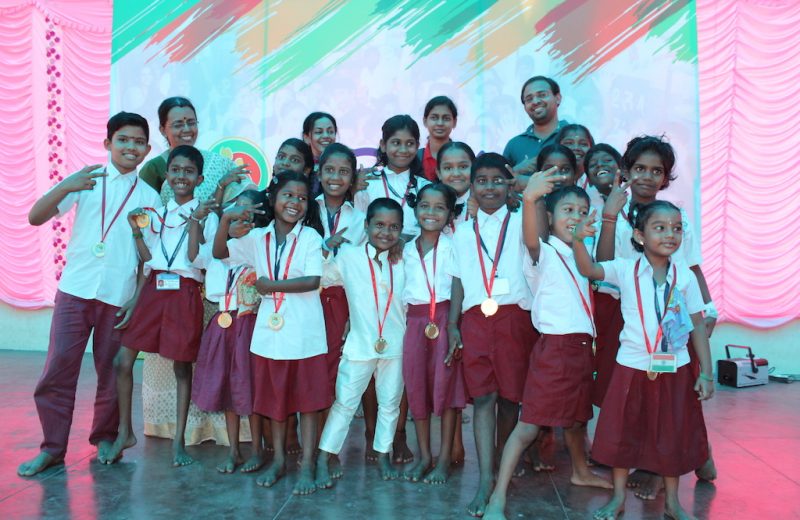 Deepam organises several hands-on activities / events for children, every year. These events introduce children to new experiences and helps them learn new skills. Events also give them exposure. Some of the events we organise each year include Collaborative Painting, Story-telling, Clay-modelling, Cultural events, Field trips to Zoo & Planetarium, Sports Events, Origami among others.
Your donation helps us organise these events for children and give them exposure.
Through the support of donors, Deepam has organised over 100+ events for the children since 2008. Over 2500+ children have benefited from Deepam classes since 2008. Our past 
Annual Reports
 can give more information about the events we have organised in the past. We publish 
an Annual Report
on our website, that gives all the details of events organised for the year and the financial details for accountability.
All the money donated is spent directly on activities that benefit children. There is no administration expense at Deepam, since all the work is done by volunteers.
Donations to Deepam Charitable Trust are eligible for exemption under Section 80G of Income Tax Act, 1961.
If you have any questions, please email 
[email protected]
 and we will be glad to answer.
PK
PRAVEEN KUMAR K S
₹75,000.00
PS
Prahalath Sundar
₹3,000.00