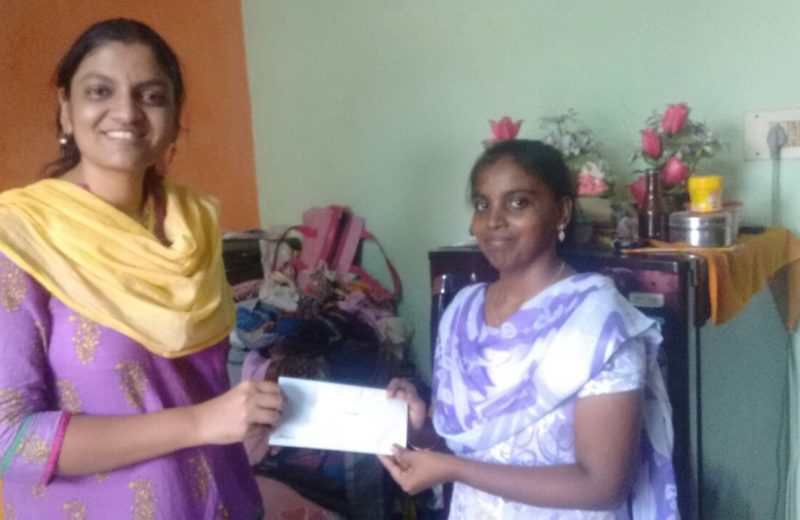 Unsuccessful
Scholarships for children
A big hurdle for motivated children to progress is the lack of financial resources. Deepam provides financial assistance to motivated children, to help them pay fees, procure books and meet any educational expense. Every year Deepam provides financial assistance to 5 children from each class we teach.
Your donation helps in providing the financial assistance to the motivated children and help them progress.
Through the support of donors, Over 100+ children have benefitted from financial assistance from Deepam, since 2008. We publish 
an Annual Report
 on our website, that gives all the details of work done for the year and the financial details for accountability.
All the money donated is spent directly on activities that benefit children. There is no administration expense at Deepam, since all the work is done by volunteers.
Donations to Deepam Charitable Trust are eligible for exemption under Section 80G of Income Tax Act, 1961.
If you have any questions, please email 
[email protected]
 and we will be glad to answer.
VS
Vignesh Srinivasan
₹3,000.00
SM
Sahithya Muralidharan
₹5,000.00
SK
Sai Anjaneya Komirishetty
₹500.00
KK
Krishnakumar KS
₹3,000.00
VS
Viswanathan Sethuraman
₹7,500.00
S(
SABARI INDUSTRIAL CORPORATION (N MOHAN NAMBIAR)
₹10,000.00
SM
Sangeetha Muralidharan
₹10,000.00