"I have not seen a bunch of kids as happy and contented as these kids are " mentioned Rahul Nayar, as he observed the kids at the Deepam 1st anniversary celebrations. The life of Deepam, these kids made the anniversay a very special day for all of us, who were present at the celebrations. The Nalamdana centre at the olcott kuppam , venue for the event, was charged with enthusiasm and energy – thanks to the kids, the chief guests and the volunteers.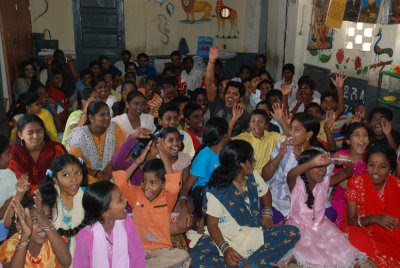 The MC's for the event, Basu and Meera, keeping the kids engaged..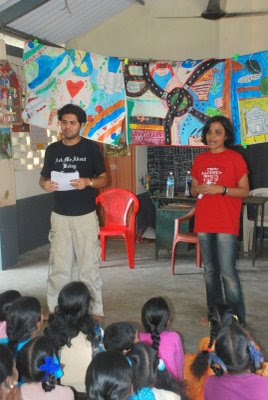 We had a special person talking to these kids on Saturday – Sarath Babu – He was truly 'one of them' .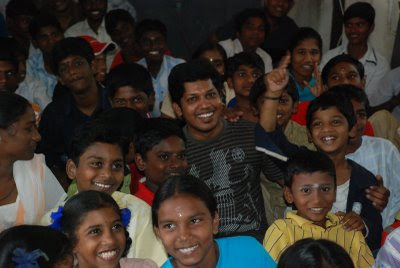 As he stood in front , sharing his rags to riches story, one could see the kids getting inspired. The room went silent , as the kids and the volunteers were in rapt attention.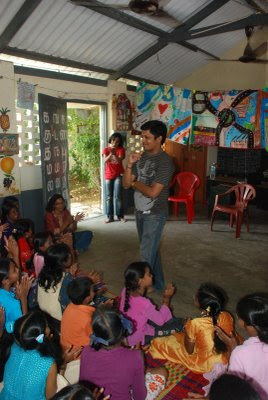 Sarath interacting with the kids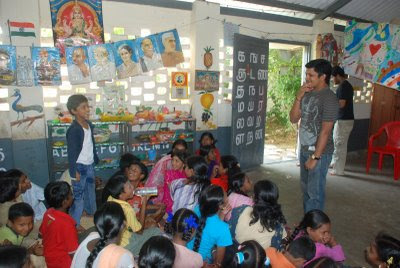 Kiruba, the other chief guest, in his usual way , engaged the kids with an interesting story and conveyed a nice 'life-lesson' across.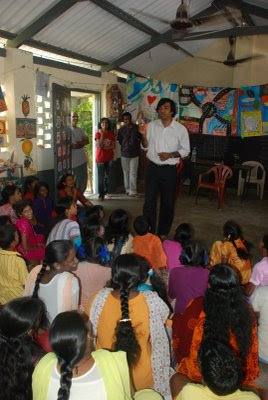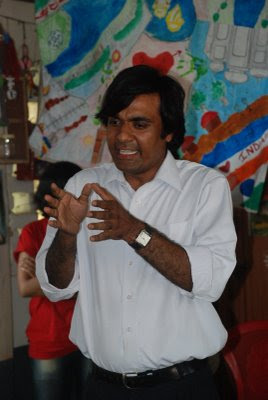 It was a  year ago, when Ram , our mentor, suggested we go to govt schools and teach kids there. His point was simple – 'Lets start small , 2 or 3 of us can go teach at a local school but the focus should be on making an impact ' . Since then, he not only taught the kids, but the volunteers as well.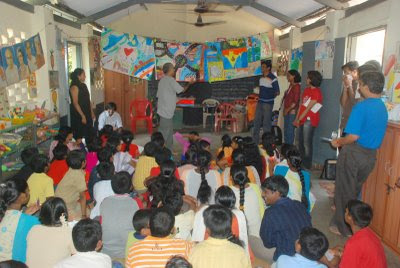 Kids presenting a memento to Ram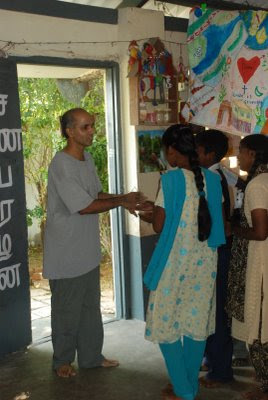 Ram announced a scholarship program for kids – 5 deserving kids ( Deepam Stars ) will get all their education expense covered for 2009-2010.
The anniversary cake , cut by the kids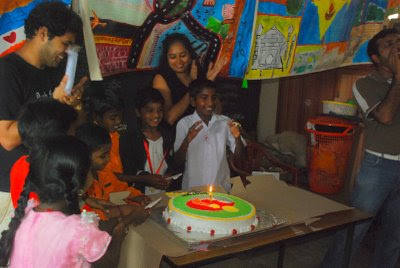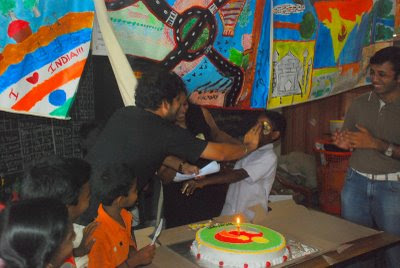 We also had performances from kids – Nalamdana Centre girls mellifluously sang a popular tamil song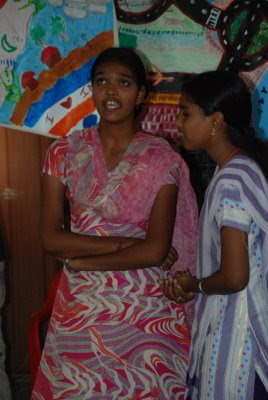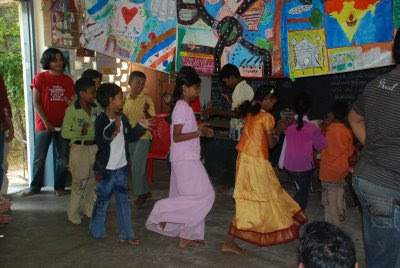 These kids can sure shake a leg..
All the winners of the  cultural events were awarded medals. Kids got participation certificates as well.
Its the volunteers , who work tirelessly, who have helped Deepam make an impact. They were awarded certificates as well. Anupama's commitment to pudhiyador center is outstanding.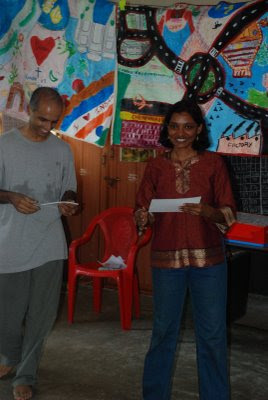 Meera who comes to Chennai every weekend, from Bangalore – She and her husband Vijay, teach on saturdays and sundays, every weekend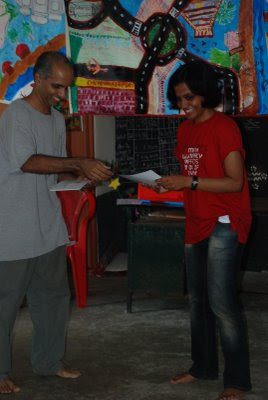 Archana, who puts in a lot of energy and helped build Deepam, gets the certificate from Ram
The start has been good – The 1st year flew by. It can only get better !
A big thanks to all the kids and the volunteers ! 
P.S More photos can be found here http://picasaweb.google.co.in/chauhanarchu/DeepamFirstAnniversary#