The Talent Show on sunday at Pudiyador saw the children bring out the dancer/singer/actor in them.
The winners are the eight children who presented the tamil skit on "Smoke is our enemy" with so much enthusiasm and involvement. All the volunteers were amazed by this. These kids 7-12 years old didn't forget the sequence or lines and kept us all rivetted for a good 15 mins.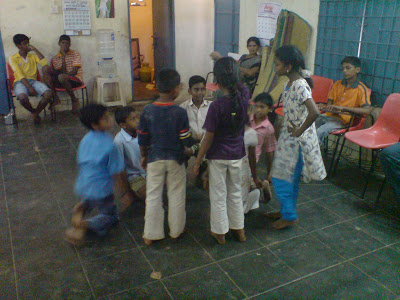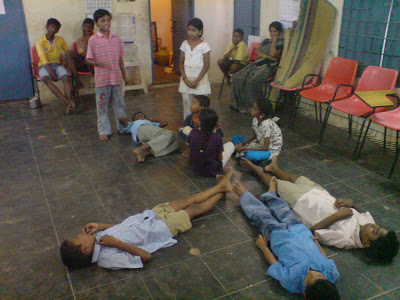 The Girls who did the kolattam were the runners-up, awarded for their co-ordination and execution of the dance.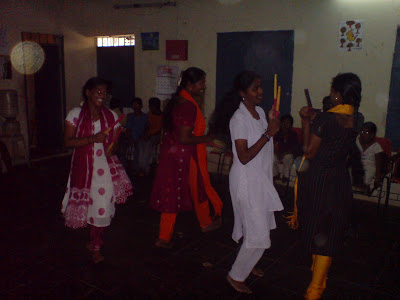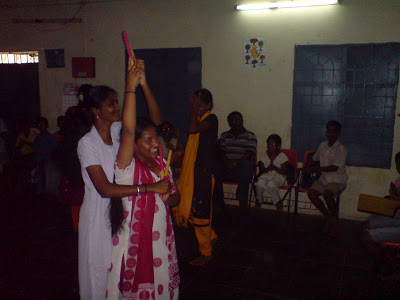 Everybody's a singer at Pudiyador! All the children wanted to sing for us. We were entertained with classical and desiya-geetham songs.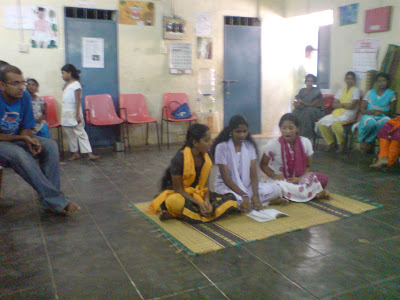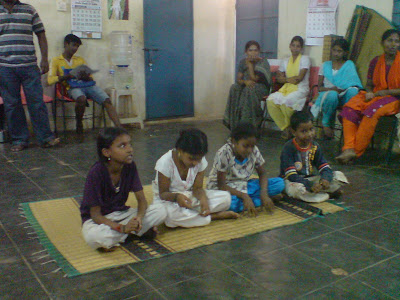 Gymnastics- The boys bent over backwards to show their talent. They also formed a human pyramid! And they did some pretty good crumpin dance moves.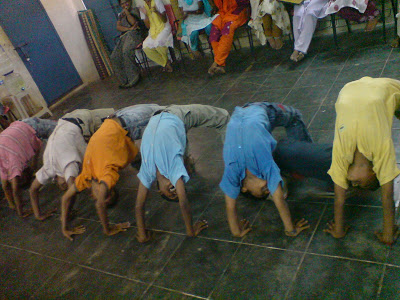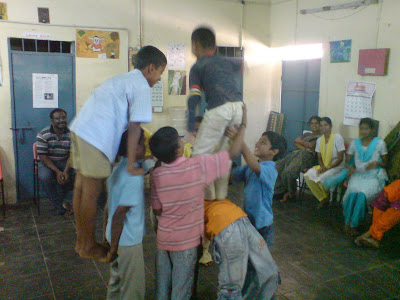 Special Mention to Dilip who swirled the "kambu" so fast, it couldn't be captured on camera! He also did a head-stand making it look so easy.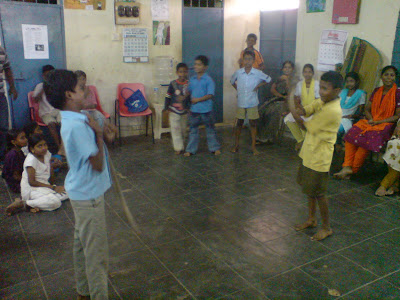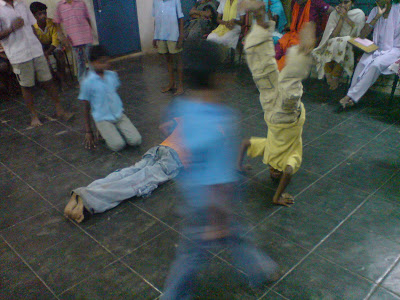 That afternoon at Pudiyador will remain unforgettable for all who were there.
Photos courtesy: Noopuran Sivaguru. Thanks Noopuran.