Friends – We have some good news – Our Friends at Cognizant (CTS ) / Team Everest have donated 10 new OLPC's to Deepam. These laptops will be used at the new centre that Deepam's starting this weekend at Alwarpet,Chennai. The class 4/5 students at this school will benefit from these machines.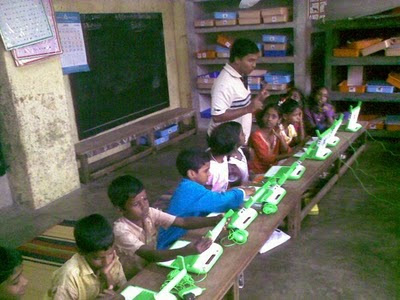 Anuradha ( quick thinking, as always), has some wonderful ideas to put the OLPCs to use, at the centre. We will hear more from her, in the coming days .
A big thanks to Kartheeban Chandramohan, founder of Team Everest for supporting Deepam. Also, thanks to Srini for liaising with Team Everest and making this happen.