Since the 'inception' of Deepam, Internet access has been a dreamy 'reality' at Deepam. Internet access was hoped for / dreamt of / wished for in most of the meetings / discussions but we were 'kick'ed back to reality, everytime. We came close to having the internet available in the centres last year, but we woke up to reality, again.

So, when Balaji of AIDIndia 'formally' launched internet access at Deepam West Mambalam centre this morning, it was a sense of 'dream come true'. Hopes & Dreams were now 'strengthened' by DOing 🙂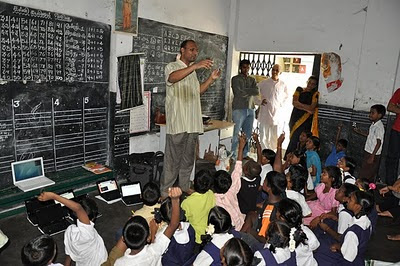 All of us at Deepam always dreamt of a 'Deepam World' where children had access to Information / Knowledge. So, watching the children revel in the excitement of 'playing' with the computers / Internet was euphoric for all of us , at the centre today.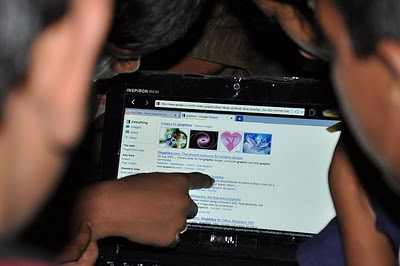 Internet was now available at 5 of the 6 Deepam centres 🙂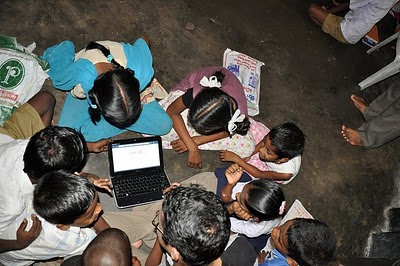 Clearly, these are children who are 'hungry' to learn and one can only wonder about the possibilities that Internet has to offer. But for all of us at Deepam, we have just begun what we set out for, 3 years ago – introduce the children to the world of internet 🙂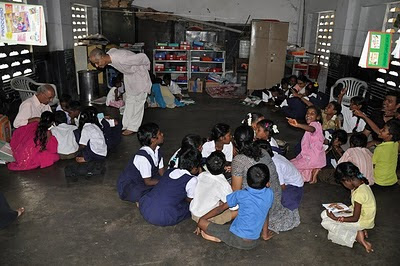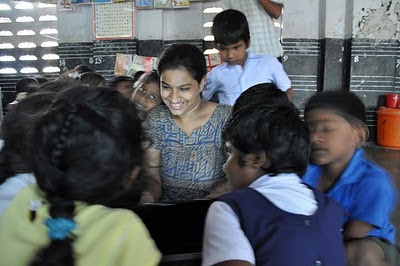 Another significant progress is the launch of 'STARS' project at Deepam – Stars project shoots for the possibility of a
deserving child not losing out on education because of lack of monies. That is the core belief that makes Deepam reach out to such students every year and help them do what they do well… excel in their studies and expand their knowledge. Stars project made a small beginning today, by awarding a 'full' scholarship for 2 deserving kids
Deepam would like to thank a few folks for making the 2 projects possible
Jayanthi – She leads the 'Stars' program for Deepam. She stands out through the sheer intensity / commitment she brings to any activity she does. My respect for her, just seemed to go higher, as i worked more , with her. She simply does things 🙂 – thats it. Always ahead of time and always to a degree of perfection. A real DOer 🙂
NIA : An awesome organisation that supports education of girl children in India. They have supported education of girl children for over 10 years. Over a 100 girls have benefitted from support for school & college education. Deepam is happy to work with NIA to support girls in Deepam 🙂 . Thanks Priya / Vallabhi / Munish, for coming over.
Another donor who wishes to be anonymous – thanks a lot 🙂
Balaji : The CTO of Deepam !! He was the 'internet access' evangelist at Deepam , never missing an opportunity to highlight the possibilities of internet access for children. He got the infrastructure up and running in no time at all, when we had the datacards. Thanks Balaji !!
And always, the energetic volunteers at the Deepam WM centre – thanks for the awesome time 🙂
When people want to make something truly happen, the whole world conspires to make it happen.. I was rushing to the centre this morning and missed picking up an envelope, to keep the cash/cheque in, when handing over the prize to the 'STARS' . I hurriedly rang up Saye to get an envelope, but he seemed to be in control of things and asked me to just come over to the centre – When i went over to the center, i was told that one of the children at West Mambalam had made envelopes out of old newspapers and handed them to Saye , just this morning 🙂
And this was our way of celebrating the Independence Day at Deepam 🙂