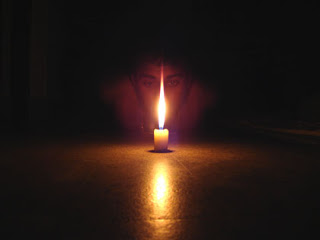 The Saturday 6th june saw half a dozen volunteers of Deepam head to kakkan colony in Besant Nagar for the induction of the 4th centre of deepam. We had planned to have an ice breaker session,but the children were quite themselves and did not need it,so we had them sit in groups of four and know about each other.And to our surprise we had children who had great aims in life like DOCTOR saranya,IPS dinesh,CAPTAIN praveen and a lot more,about 19 of them.According to kk's sugesstion,we have decided to call them with those occupational names for the rest of the sessions to keep them motivated to keep coming back and realise their dreams.we plan to have 1year session similar to that of olcott for the KC centre,and do it every saturday from 4.30 to 6.30
We were introduced to KC centre by Basu,A senior from ANNA UNIVERSITY. Archana ran the show at this boxing centre elaborating the kids about what we were planning to do for the next one year,while she committed herself to teach the kids to work with computers,the children offered to teach her speak tamil.Archana played the ring master's role of disciplining the kids,while kk and the others were breaking those "rules".
As one of the missions of Deepam,the children did come out of their shell and came forward to ask us volunteers what we did and what were aims,and named archana as tailor akka,shiva as hotel master shiva,
and the rest of us left unnamed.chandana and ravindra a young budding entreprenuer completed the bunch of 6.
It was decided over the end of the session that we would not have children go home with a home work,rather we would have them come back with a thought every week.shiva suggested that we could arrange for some refreshments after the class,to keep the children coming back.
As always the enthusiasm level with the kids never soared,and they did some brilliant guess work trying to figure out the multipersonality disorder with computers having different names such as desktop,laptop and palmtops.
For the next 1 year, Saturdays 4.30-6.30pm will see kakkan colony colony centre bustling with activity and is open to everyone to volunteer in teaching these children the basics of computers, general awareness,english knowledge and personality development.